UPDATE: I have a couple extra prizes to give away, so in addition to the top 3 winners, anyone who gets a link click will be entered to win randomly!
For the month of May, we're having a referral challenge! Create a unique link to share with your friends & fam.

The top 3 in total link clicks will get one of the fab prizes below.
Make your own link here:
Live leaderboard is above! 🏆 Winners will be announced May 31.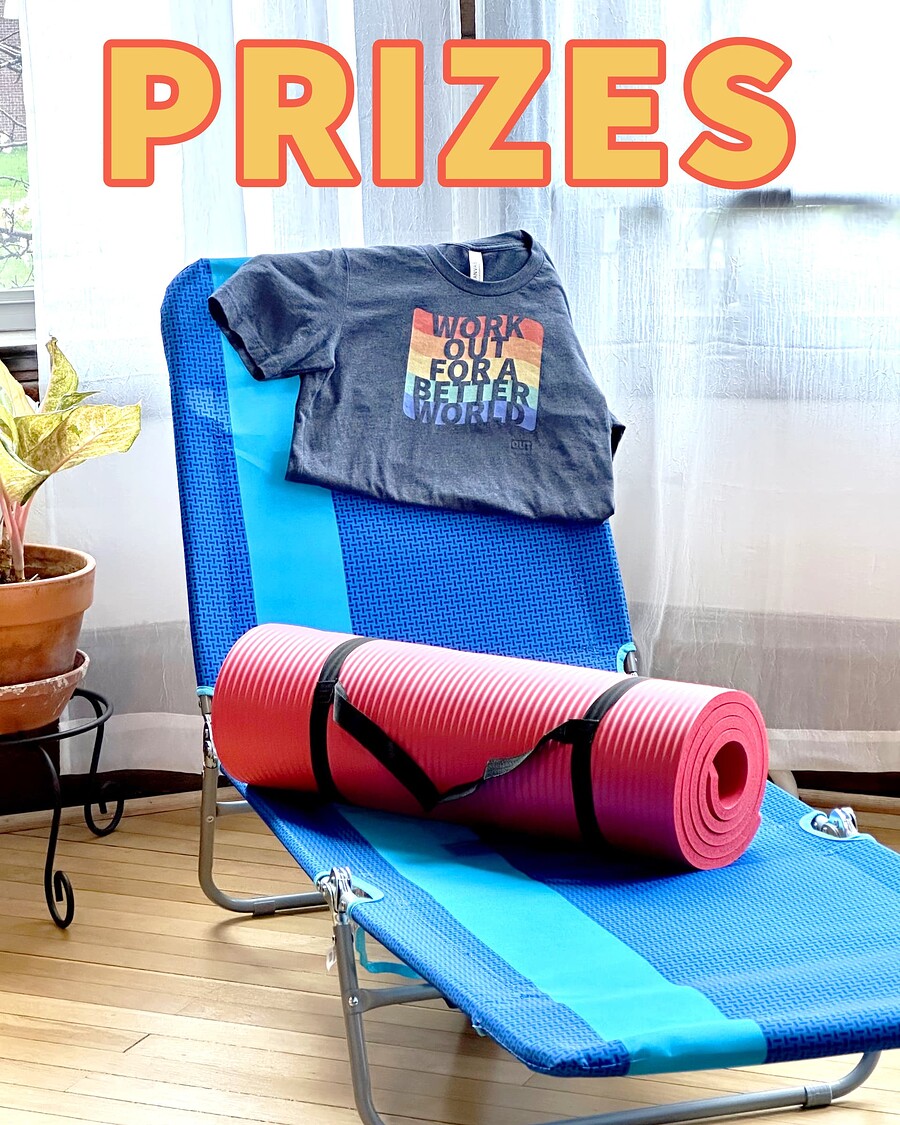 Prize choices for top 3:
New yoga mat
Beach chair with backpack straps
Out Fitness shirt/tank of your choice
No cheating, please. Share the link with people you know; don't farm your own clicks.
Thanks for helping us grow this amazing community!